Glenaros Farm Cottages
Self catering farm cottages, Isle of Mull
Glenaros is a working Scottish estate on the beautiful Isle of Mull. It has been in the family of the current owners Colum Scott and his wife Sarah since 1853 when Colum's great grand uncle, Duncan Fletcher, a native of Glenorchy, acquired the lands.
Aros was originally a Viking settlement, the name meaning "estuary". The estate has many historical associations; there is an Iron Age fort a short walk away and Saint Columba is reputed to have preached a sermon from a rock on the estate.
Visitors are welcome to walk anywhere on the estate to enjoy the magnificent scenery, observe the wildlife and watch the farm at work. However, please keep dogs on a lead especially at lambing time.
Each cottage has an open fire, which makes a great focal point for socialising or relaxing after a day out.
Cottages are normally let from 3.30pm Saturday to 10am the following Saturday.
Water supply is spring fed – regularly tested in accordance with EC Regulations!
What's New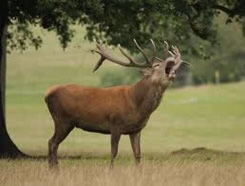 Mull is one of the top wildlife watching destinations in the UK